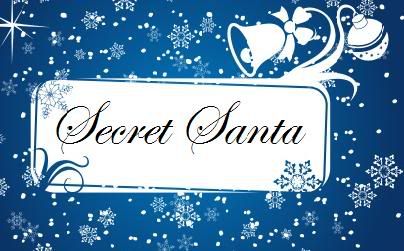 So last week I sent out my secret santa gift. To whomever: I hope you enjoy it!
Now that I think of it, I should've included at least my email so I could've asked them how they liked it. Oops. I got too cared away in the gift wrapping and purchasing. Oh well. Hopefully I'll remember for next year.
Well for my gifts, I can't say thank you enough!!! :)
Can I just say that I loved her handwriting? It's so pretty, and I immediately showed Vince (although he didn't seem to interested:P) She gave to me, a wonderful book light (I needed 1 of those), Generation Dead (SIGNED BY AUTHOR!! THANK YOU!!!!), a delicious bag of Cheese and Caramel popcorn (She WAS right, I couldn't stop eating it), and a beautiful B&N book tote!!
THANK YOU THANK YOU THANK YOU!!! SO MUCH FOR MY WONDERFUL CHRISTMAS GIFTS.